Santorini wedding LaMalteze estate will always be a great idea and a dream for greek american couples like Antigoni and Teddy. Both second generation from USA made a decision  for  a dream wedding in Santorini islandand.  And as both are persons of prefection they let me know that they watnted the best. I did my best to get for them the best suppliers in Santorini.
The outcome was just magic and everybody enjoyed the their intimate , romantic  santorini wedding La Malteze estate  with a blend of peach and white colors.
Cocktail hour was at the top of La Malteze and finger food was served  under the sound of a saxophone.
All guests went to the lower level for the wedding reception and dinner.
All guests in this santorini wedding  had a pre wedding diner by the water in a local tavern with delicious food accompanied with live greek music.
This fairy tale continued in New York with the birth of a beautiful daughter.
La Malteze Estate was the perfect venue  for their wedding and it was enchanced with a cocktail hour.
This was the perfect wedding experience for a Santorini wedding LaMalteze estate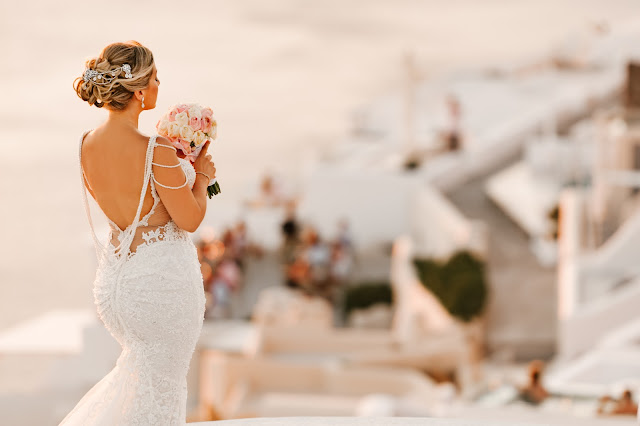 More photos on our facebook